Thank you for enjoying our fly-in this year! Below you can find the photo gallery, or you can select a high-resolution image for downloading. (The Gallery images are not high-resolution so they can load quickly.)
A special thanks to Rick Greenawalt and others for sharing their photos!
Also, check out this Flickr Gallery from John Piechule!
Smoketown Airport Demo Skydive
Departure in the Cessna Skyhawk (N7681G) with Doug piloting.  Thanks to Monika Edwards for taking most of these photos.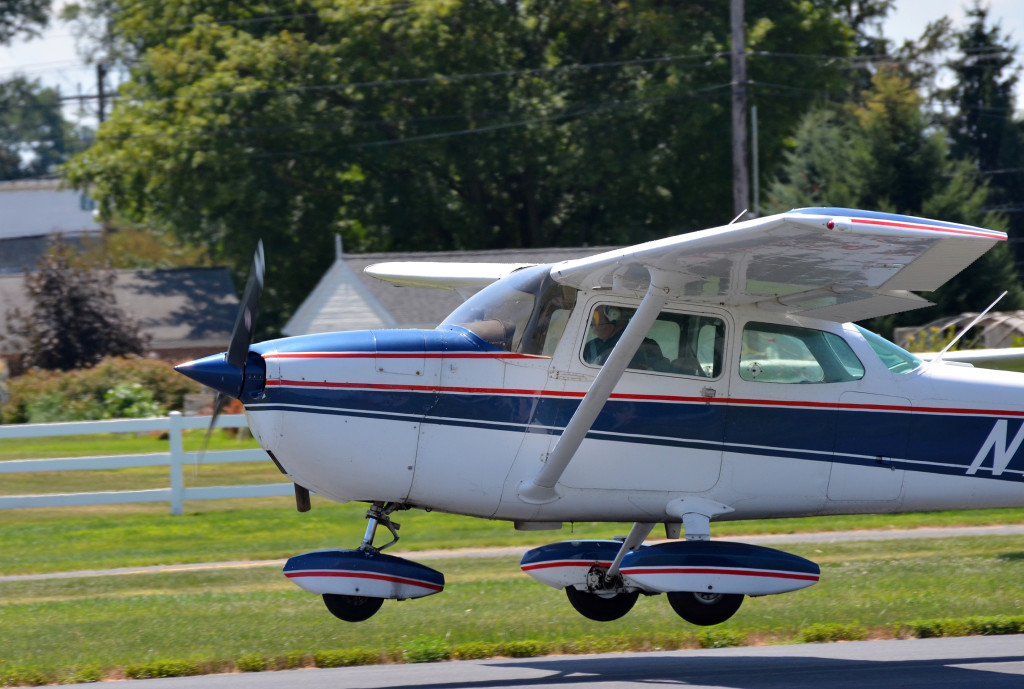 I am clear of -81G and stable in freefall 2 – 3 seconds after exiting at 4,200' MSL….which was a tight squeeze through the door with the plane
flying at 75 mph.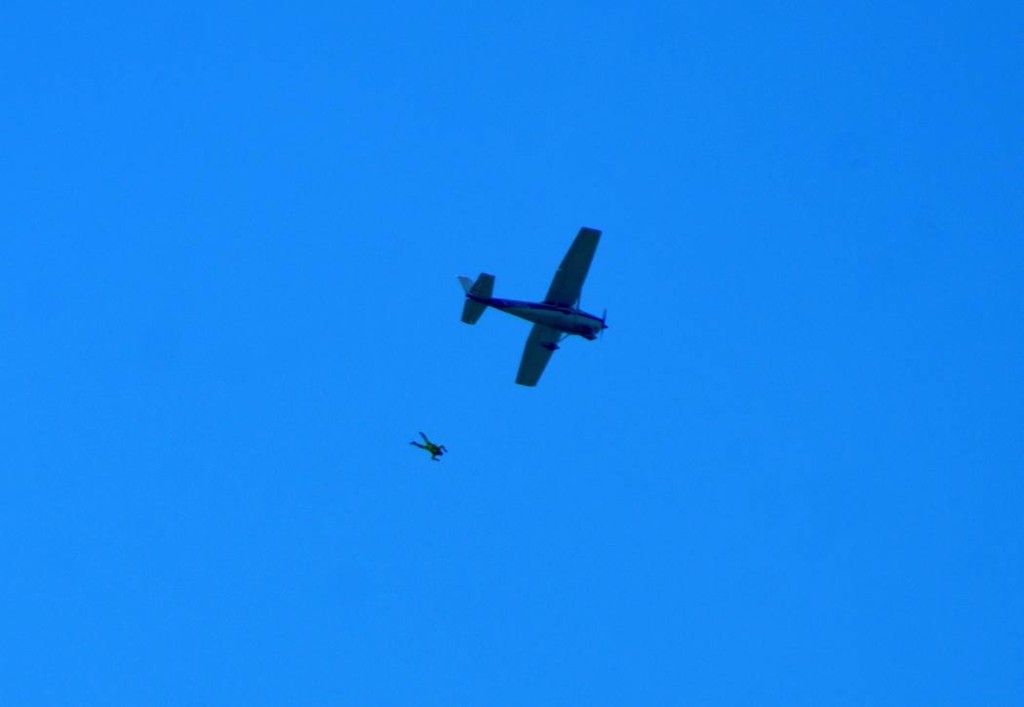 We have a canopy and flag at 3,000'.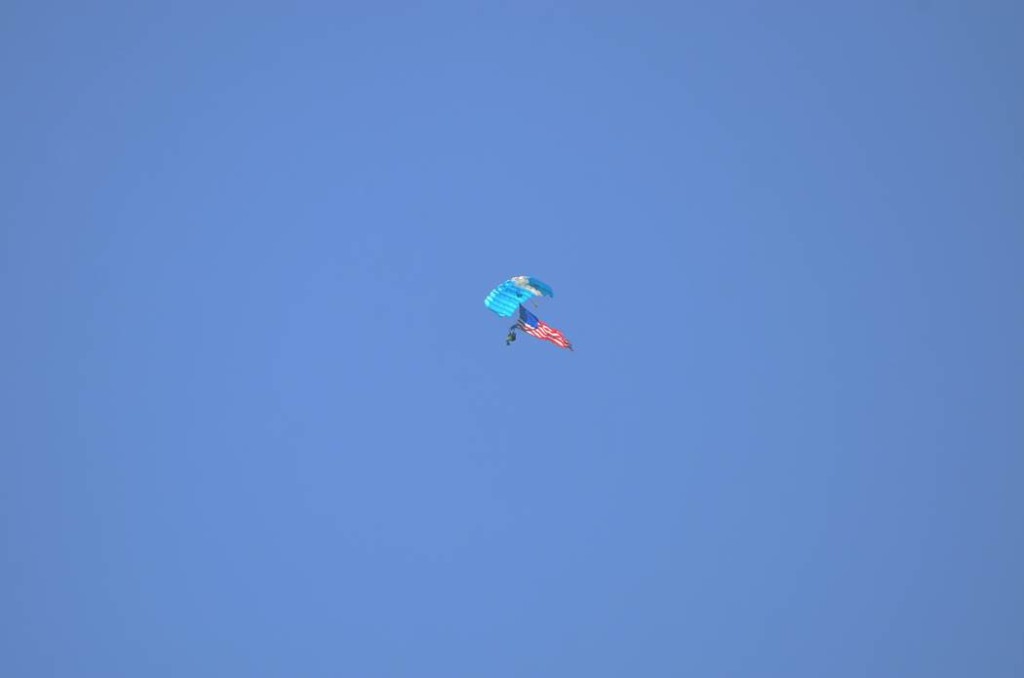 Flying the seven cell SharpShooter 240 and Old Glory at 2,100'…..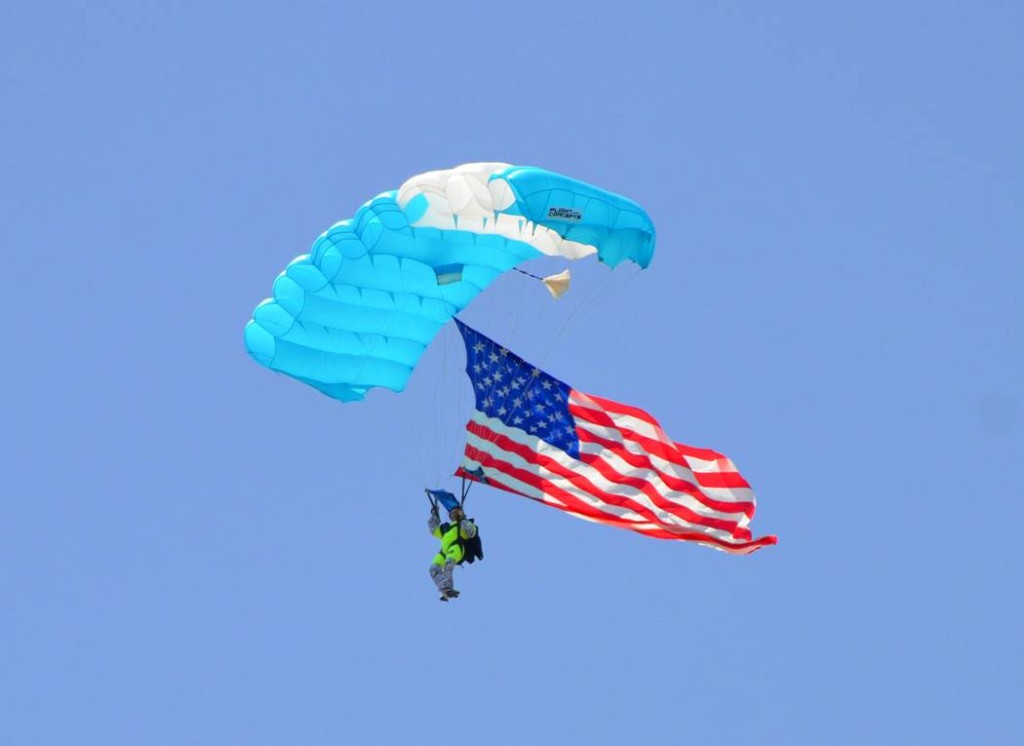 ….900' AGL.
Mike Bovie captured this photo….of me, the SharpShooter, and Old Glory flying by the midday, waning crescent moon. Awesome!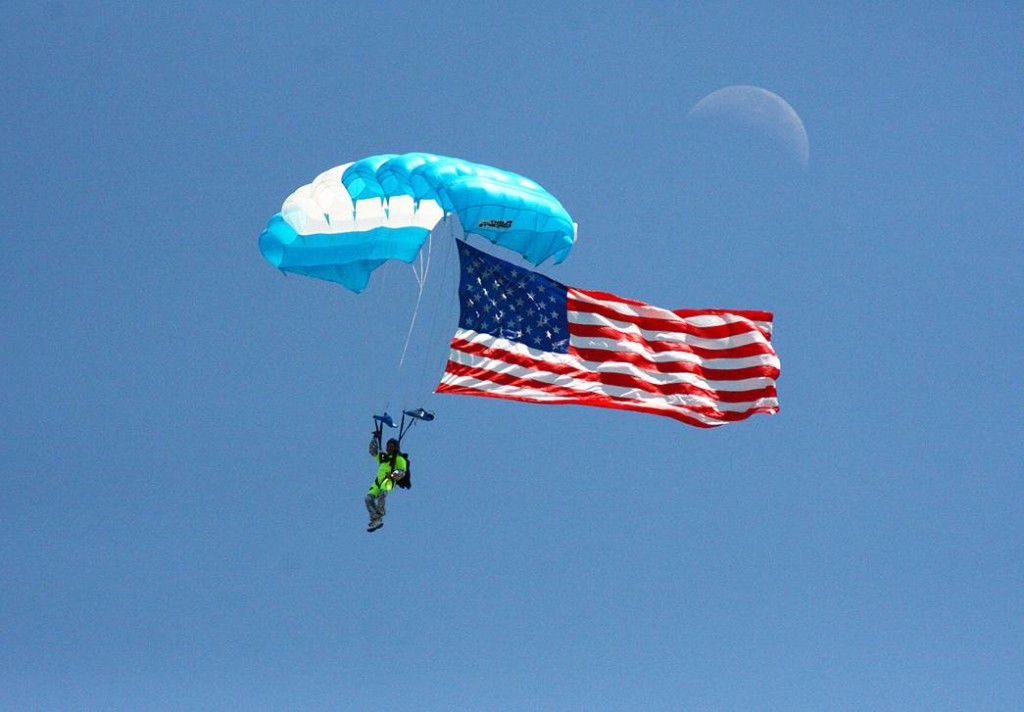 I am steering the SharpShooter into position for final approach….a great view of the anatomy of a seven cell canopy.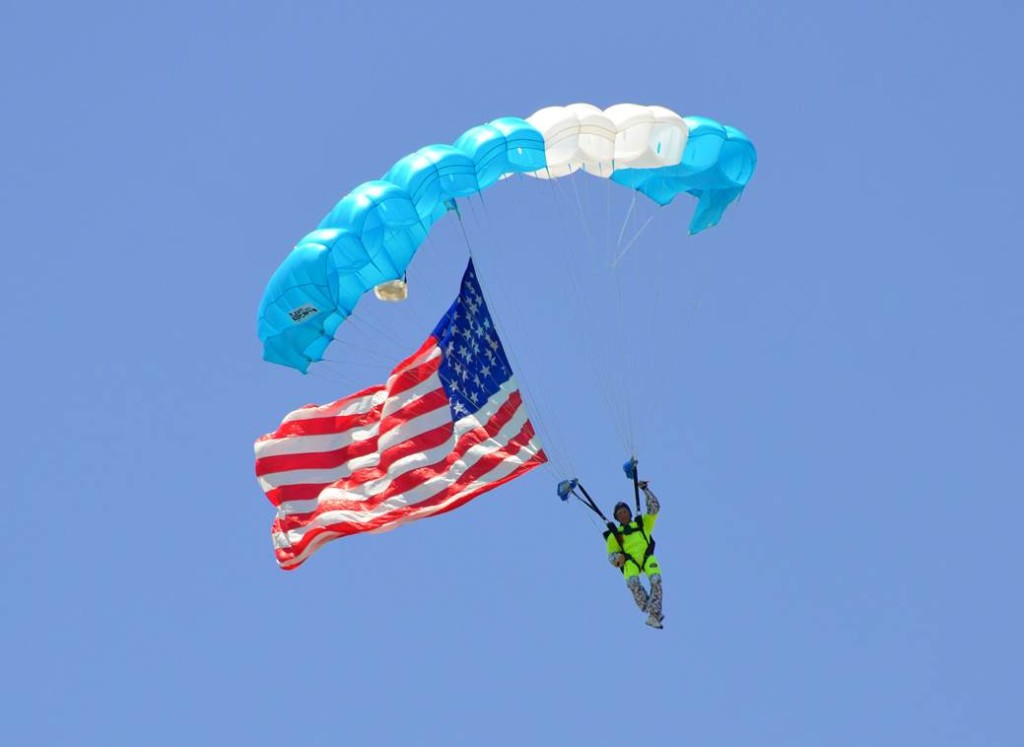 On short final 40' AGL
….Touchdown!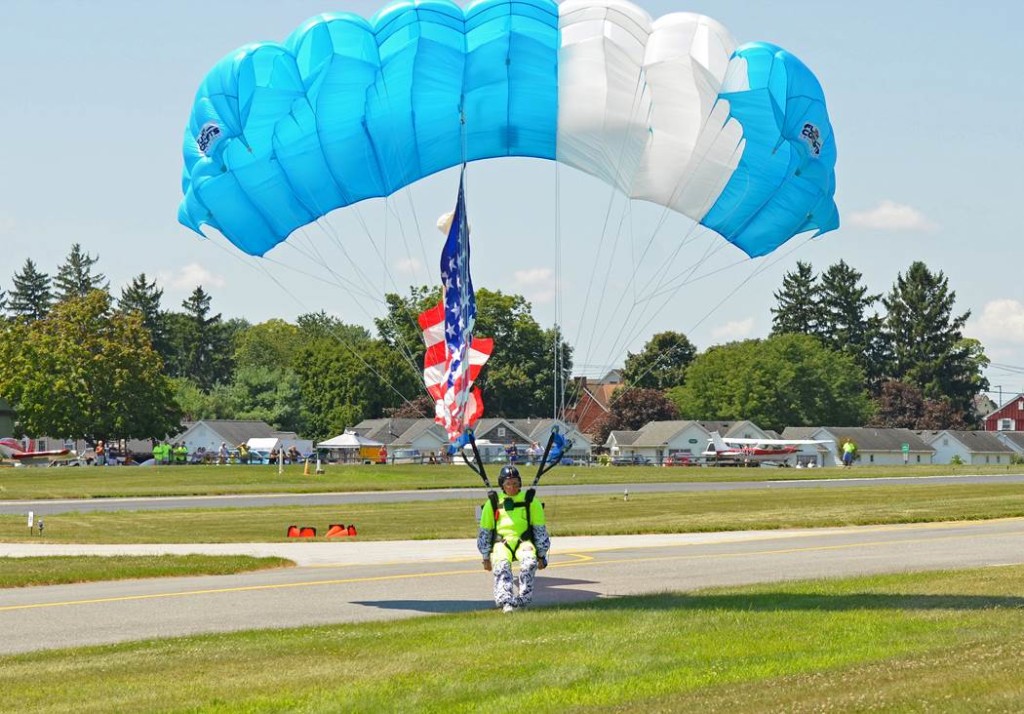 Canopy and flag trail behind.